Cursos extensivos de español en Valencia
Curso extensivo

of Spanish

en Valencia 4h. semanales
This course consists of 4 horas semanales en grupo de máximo doce estudiantes. El material empleado en las clases está incluido en el precio.
If you have planned a long stay to learn Spanish, we recommend our long-term intensive course. From eight weeks we have special prices.
20 hours per week
Books and teaching materials
Activities every afternoon
Certificate of attendance and achievement
Access to our online course
Access to the Conversa community
At Conversa Spanish Institute we believe in how important it is to live and experience the language for learning to be effective. Therefore, you will have at your disposal all the tools and materials you need to achieve this goal: feel the tongue. Our methodology combines learning by content with the resolution of real tasks, which will help you develop your communicative competence in Spanish. 
Feel the tongue! – feel the language!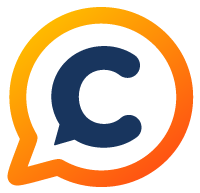 The entire Conversa online team will be at your disposal to help you develop your identity in Spanish. A group of expert teachers in teaching Spanish awaits you in live sessions where you can show everything you are learning in the course and answer any questions you may have. Remember that we are waiting for you at the Conversa school in Valencia, continue your learning with us and have the best language experience of your life.