DELE and SIELE Spanish exam preparation
Get ready to pass your
DELE and SIELE certificates

in Conversa
Private classes to prepare your exam. 
In these classes, you will be able to focus on preparing any of the two official exams that you want to take. You will practice with your teacher specifically each of the parts that make up these exams to gain confidence and peace of mind What do you need before your exam?
choose between single class or pack of 10 lessons.
Platform access included
(without exam registration)
There are 2 official Spanish exams called DELE and SIELE. Below you will find an explanation of each of them. and at the end a comparative table between both.

If you need, you can also consult us. Tell us your goals and interests and based on them, we will recommend which one best suits your needs.
In a overall exam (you examine yourself for all language skills) with which you obtain an official degree that certifies the degree of competence and command of the Spanish language. Of course, you only take the exam for the level you want to achieve: A1, A2, B1, B2, C1 or C2. The exams at levels A1, A2, B1, B2 and C1 consist of four tests: Reading comprehension, Listening comprehension, Written expression and interaction and Oral expression and interaction, although in the Expression and interaction tests at levels B2 and C1 there is a task that requires the understanding of an oral or written text. The C2 level exam consists of three tests, with tasks that integrate different language activities. The duration of the exams increases depending on the levels. It is granted by the Cervantes Institute on behalf of the Spanish Ministry of Education and Vocational Training, and is in accordance with the Common European Framework of Reference.
Upcoming DELE exams (2022)
Exam date: May 21, 2022
Start dates of preparation courses:
8 week course: March 28, 2022
4 week course: April 26, 2022
Exam date: July 1, 2022
Start dates of preparation courses:
8 week course: May 9, 2022
4 week course: June 6, 2022
Exam date: November 19, 2022
Start dates of preparation courses:
8 week course: September 26, 2022
4 week course: October 24, 2022
The exam SIELE (International Service for the Evaluation of the Spanish Language) objectively certifies the level of Spanish you have. It is accredited by the Cervantes Institute and collaborates with the National University of Mexico, the University of Buenos Aires and the University of Salamanca.
The SIELE is made up of 4 parts: reading comprehension, oral comprehension, written expression, and oral expression and expression. Since it is an exam that evaluates several levels, it cannot be suspended. In other words, you will always receive a score equivalent to a specific level: from A1 to C1 in the CEFR framework (Common European Framework of Reference). Do not worry if you do not reach the level you expected in one of the tests, since you can always repeat only that part of the exam. SIELE offers the possibility of taking an independent skills exam. To take the SIELE exam, there are no closed calls. You can apply throughout the year and do it completely online.
Why take an exam?
officer like him DELE or SIELE?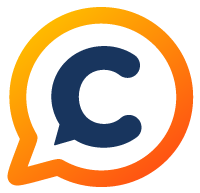 Advantages to prepare the exam
DELE or SIELE in Conversa
The entire Conversa online team will be at your disposal to help you develop your identity in Spanish. A group of expert teachers in teaching Spanish awaits you in live sessions where you can show everything you are learning in the course and answer any questions you may have. 
Also remember that we are waiting for you at the Conversa school in Valencia, to continue your learning with us and have the best linguistic experience of your life.